This is a Sponsored post written by me on behalf of
Comfort Zone® products
for
SocialSpark
. All opinions are 100% mine.
Since I (Carrie) do not have any felines, I asked my good friend Steph from
Babes Rockin Mami
to test this product for me. Here is what she had to say:
I was so excited to try out the
Comfort Zone® with Feliway®
products for my cats! I received a Comfort Zone® products diffuser along with refills. I was interested to see what the Comfort Zone® products could do for me! These products are 95% effective at reducing scratching and urine marking which has been exactly the problem I have been having with my young kitten, Charlotte. I learned that pets can get stressed out when things change around your home, travel, crating, you being away from home, etc. Comfort Zone® products can help reduce the stress related behavior we see in our pets! The way that this is done is with natural pheromones that are mimicked in the products to help the animals feel comfortable and calm ag
ain. Like a little zen breathing but for your pet family members.
The Comfort Zone® products are so EASY to use! I would equate it to a scented plug in warmer or diffuser. I took the diffuser out of the package, took the top of the container holding the product and popped it in. I plugged it into the wall in my living room and that was it. I was really skeptical of the 'no scent' that I read on the package because most things that are 'no scent' DO have some scent but this, it doesn't! Not at all, it's been plugged in for a while and I still haven't noticed any kind of smell and that works great for me and my family. What I am happy to report is I have noticed reduced scratching of furniture from Charlotte which is a relief, I've been wondering what the heck I could do for that! Also, urine marking gone and she seems calmer. She is still a kitty so she's playful and rambunctious but she isn't exhibiting the behaviors she was and they seem managed. I will definitely continue using the Comfort Zone® products!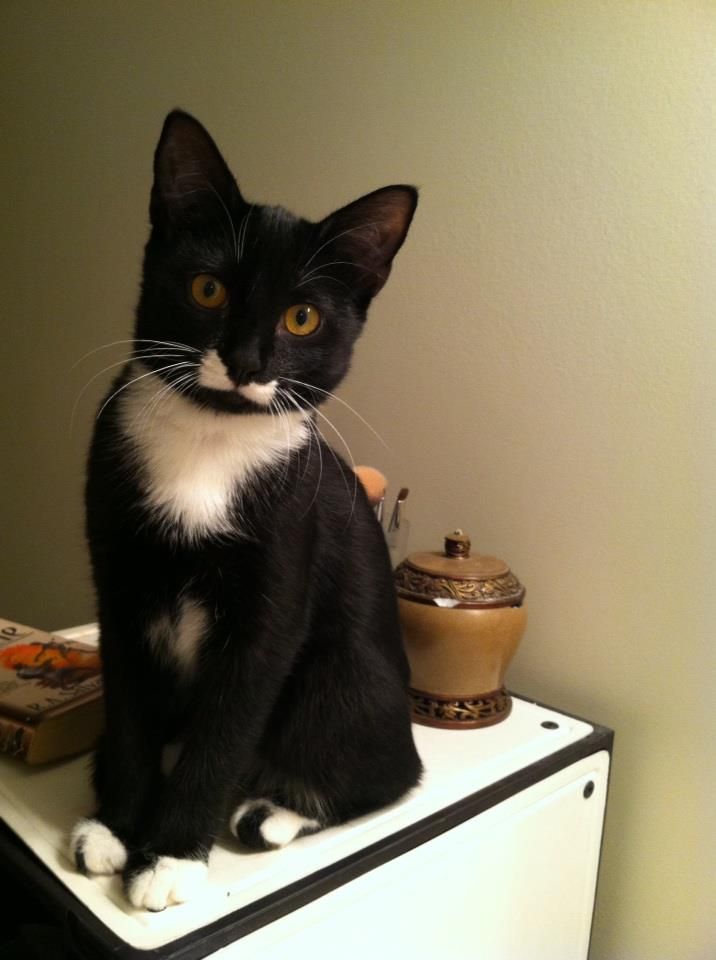 If you do not have a cat there are also Comfort Zone® with D.A.P (Dog Appeasing Pheromone) products for your fur babies as well! They can help with digging, chewing and going potty inside. Also, if your puppy doesn't like thunderstorms, loud noises or fireworks, it might help reduce that stress for him!
These products are available at PetSmart and Petco as well as online. Don't forget to keep up with Comfort Zone via
Facebook
!