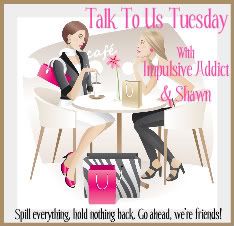 Alright, I'm behind on posting my normal randomish posts because obviously I've been bustin butt on the Valentines giveaway event that I have been doing with Boobies. I mean have you checked out the 40 bazillion giveaways we have up? Seriously! There is some awesome swag!
Besides doing that in my "real" life the boss took off to Florida for two weeks and I'm picking up his slack--which isn't that much different than normal but he's not annoying me in the process at least. Then we have the neck/back problem, the out-freaking-rageous cost of the epidurals, the hubs breaking a tooth, me falling on my ass in front of 20ish 12 year old cashiers at the grocery store and my normal dumbassedishness (shut UP, it is SO a word.)
So anyramble, been behind on informing you of my idiot maneuvers like storing my shoes in the fridge and such. Since you have obviously been pining away from the deprivation, I share the following:
Sunday afternoon I was sitting at my kitchen table, the house the husband in the basement playing on the computer, sweet silence permeating (hubs is using headphones on threat of death)my dogs curled up at my feet while I clip coupons and gaze out the window.
Sounds wonderful right? Well bite me, because you don't have my neighbors:
Mange ridden dog that barks for HOURS 400lb fat many taking a dump, naked.
Top that.
Also, If you are doubting me or are having problems seeing the large man using the toilet, I promise to take night photos. They are so much clearer.
I hate these neighbors. They make the entire neighborhood look like a slum